Discover more from Poetly
The Poetry Project | Poetly is an evolving archive of sensation. Each poem in this newsletter is curated with love, and accompanied by a commentary that creates a unique space for engagement with the poem.
Over 1,000 subscribers
When I Met My Muse
William Stafford
Another Stafford poem today. Another 'life poem'. Another poem about the creative life, perspective and epiphany. After O'Hara's surreal tryst with the selfless sun, I bring to you, today, William Stafford's take on the question of inspiration and that ever elusive 'muse'. While there is the drama of vision, and the rhetoric of revelation, Stafford's muse is a mirror. She arrives softly, and we catch the poet in the midst of polite curiosity. The patient observer that he is, Stafford allows inanimate objects around his writing table to convey the landscape of his beating heart - "they were still singing", "like a locust on the coffee table", "I felt the ceiling arch, and knew that nails up there took a new grip".

Using the cinematic and poetic conventions of a prophetic event only as a frame for the picture he creates with confident strokes, Stafford conducts the business of inspiration and creative spurt with minimum fuss. The sparseness of the text belies a clarity of thought, that, as an afterthought, feels like the perfect breeding ground for a poem.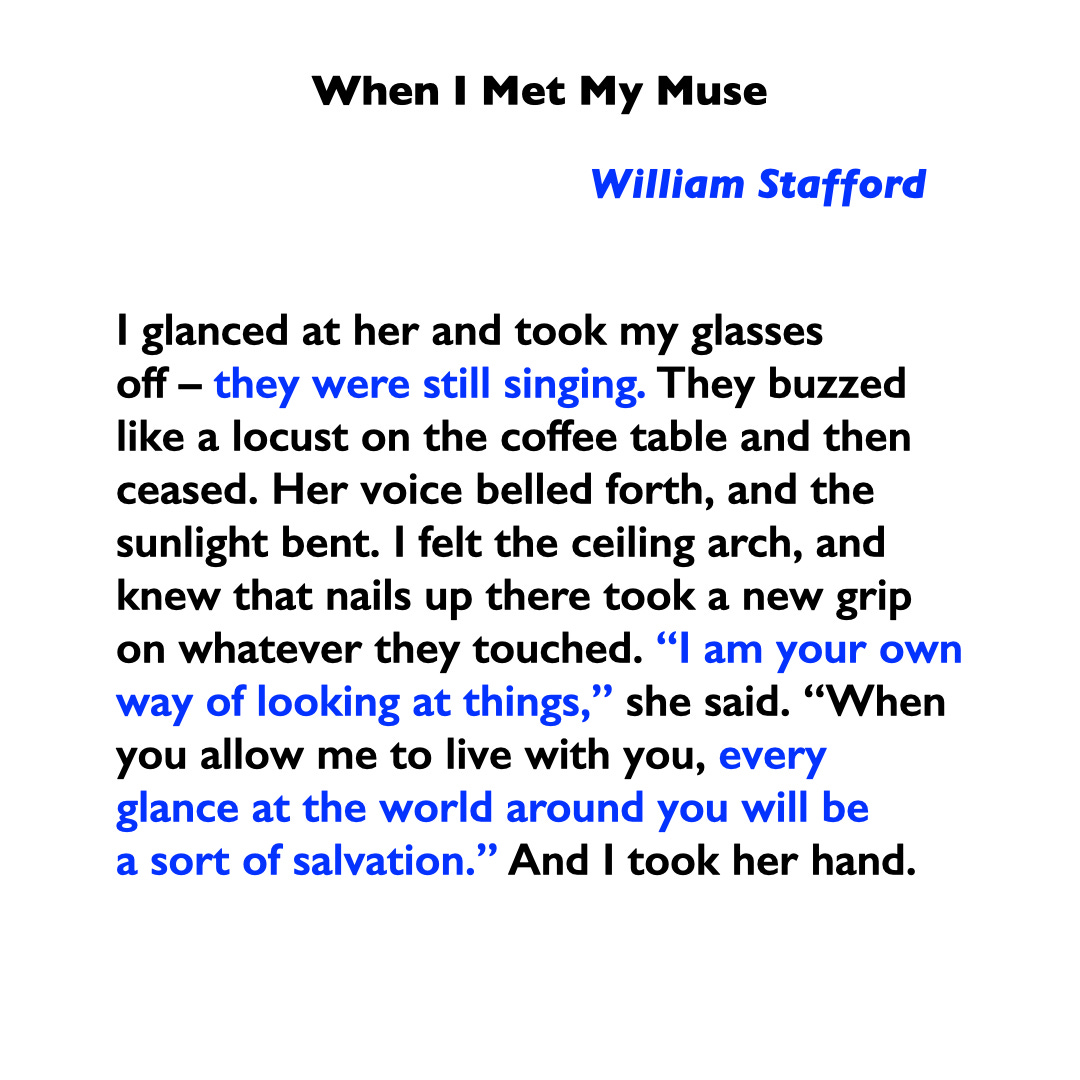 Do subscribe to Poetly if you are not reading this in your inbox
Share Poetly with somebody who you believe will see the light of love shine through this canopy of words