The Way It Is
William Stafford
In her introduction to The Way It Is: New & Selected Poems, a wonderful collection of William Stafford's poetry, poet Naomi Shihab Nye writes:  
"In our time there has been no poet who revived hearts and spirits more convincingly than William Stafford.  There has been no one who gave more courage to a journey with words, and silence, and an awakening life."

This is at the heart of it - to give courage to a journey with words - to write of life's simplicity, wonder at its mysteries, and venture out into the wild sky with reckless abandon, conviction of purpose and clarity of vision. Stafford's poetry is filled with the "essential". These are poems that echo the truth, that need to be heard because it is too difficult to say it out loud, to speak of struggle without being vulnerable. It is the poet who articulates the unsaid, however deep it cuts through the flesh, however embarrassing this naked vision is.
I'm finding, these days, as the experience of the pandemic comes home in myriad ways, as we try to come to terms with this hyper-real limbo, that poems such as this one strike a special chord. I've read this before, but I feel it more deeply today, as was the case with Oliver's "The Journey".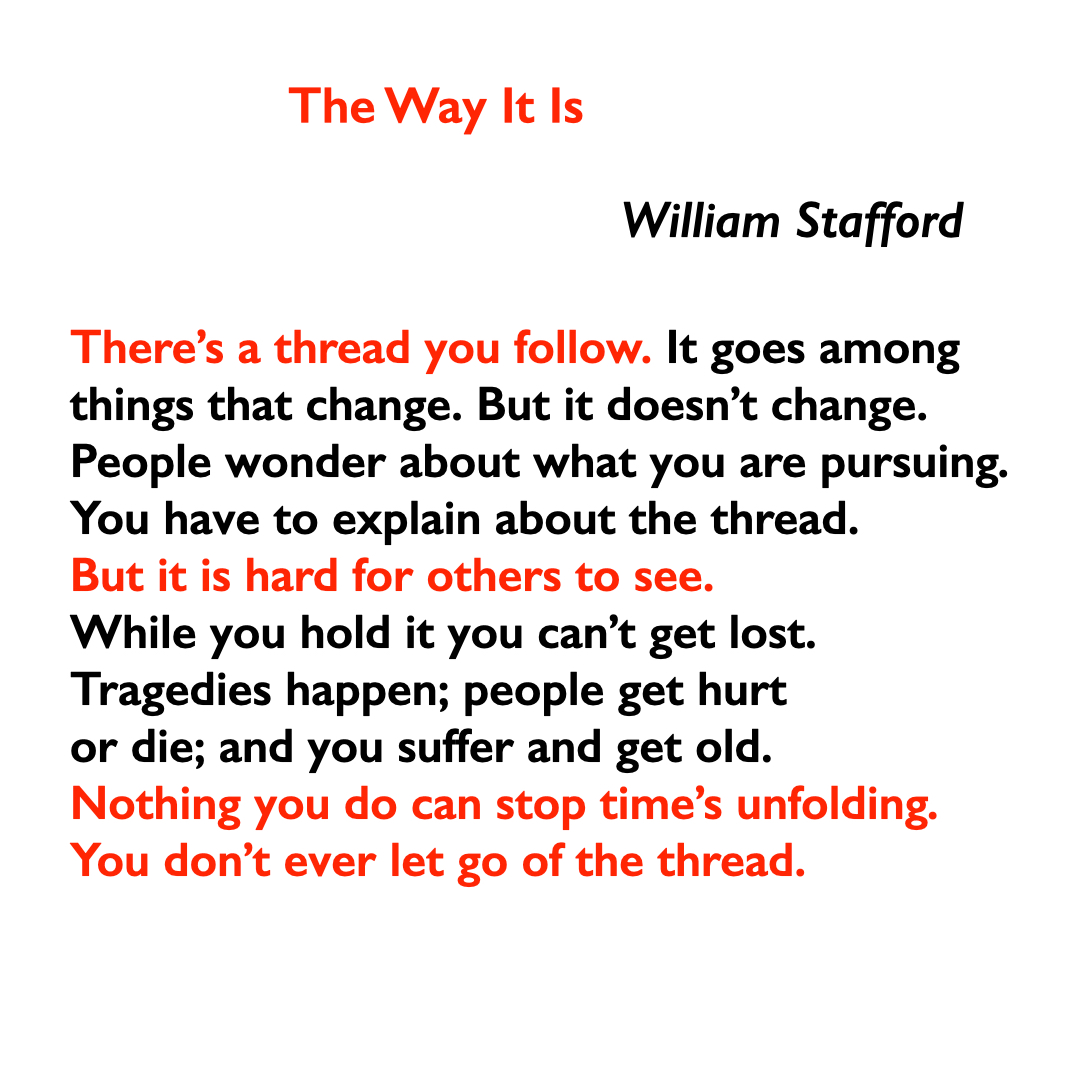 If you're reading this not in your inbox, then subscribe to Poetly to get poetry and commentary in your inbox
Share Poetly with a loved one, because poetry tho lifeline hain na dost